The bar chart below plots by year, all the earthquakes on the NZ Earthquake Catalogue held by Geonet for the years 1943 through to 2009, in the study/search area marked in the maps.
I acknowledge the New Zealand GeoNet project and its sponsors EQC, GNS Science and LINZ, for providing data used in this study.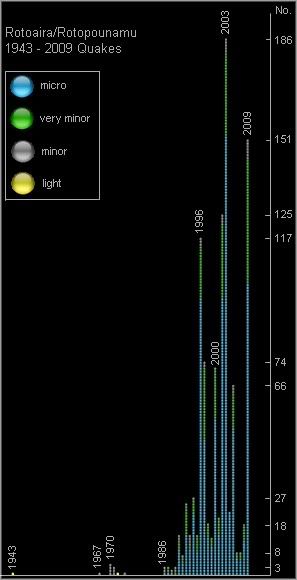 graph/plots by highace.